The Best Warehouse Services In Bangalore
Are you looking for the best warehouse services in Bangalore? If yes, you are at the right place because we have a team of result-oriented experts who has immense experience in bringing the most authentic affordable warehouse service in Bangalore, India. Aakansha Packers and Movers is a prominent name warehouse service providers in India. We are one of the top warehouse service providers which bring the most reliable godown services and are accessible to all.
In addition to this, our trained and experienced team members are experts in their respective fields. Our warehouse services are universally recognised for their authentic solutions and safety. We offer storage services with a complete solution at the most affordable price. We provide or arrange for the best warehousing and storage advantages for storing your valuable items for a short to long duration in the whole country, especially in Bangalore
Our warehouses are available in various parts of Bangalore and across the country. Our Warehouses are well-guarded, waterproof, and have a wide area to meet all your storage essentials. We take entire responsibility for all your valuable items by ensuring their complete safety. Once you employed us you don't need to be worried about your belongings because we adequately execute all the tasks.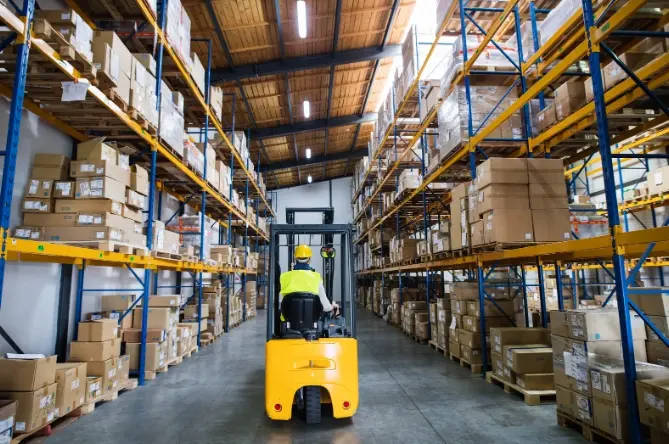 Why One Should Hire warehouse services in Bangalore?
When it comes to storing your goods and other valuable items, packers, movers and warehousing facilities play a crucial part in it. Because they work as a supportive hand and ensure the safety of your valuable items. They store your items for a short to long duration by ensuring their safety by assisting the clients with the help of their top-notch storage services. Therefore, if you are also looking for the best storage services then Aakansha Packers and Movers is always the best choice for you.
Our proficient and well-experienced team members deliver quality warehousing facilities for your belongings. In addition, when it comes to moving or storing we utilize good quality packaging material to ensure the proper protection of your valuable items during moving. As we all know, packing plays an integral role in ensuring the safety of your belongings. Thus, we adequately perform the task and ensure the safety of your valuable items.
We have already served thousands of our valuable clients and given them the best packing, moving and storing experiences with us. We have been serving in this packing and moving industry for years without a single complaint. This is because we always accept the challenges and suggestions of our valuable customers. As we effort to challenge and work on suggestions, have made ourselves one of the prominent ones in this industry. Because when we take challenges it makes us strong and when we work on suggestions it makes us best. In this manner, by adopting these implementations, today we have established ourselves as one of the best packers and movers in Bangalore and across the country.
Why Choose Us?
Aakansha Packers and Movers enables one of the most dependable warehouses and storage facilities near you. We have established one of the most secure warehouse facilities to give special attention and care to your valuable items for the short to long term. We provide surveillance for your belongings 24X7. We have designed various storage areas to maintain the conditions of the belongings as required. Our expert & trained team members check and remark on your belongings on a daily basis so that they can be safe and clean.
Aakansha packers movers know that you are searching for the best, safest and wide range of storage services cannot be an easy process. And most importantly, getting the most trustworthy one is also a big challenge for all. Therefore, to make this study easy, we at Aakansha packers and movers facilitate a wide range of storage capacities and can meet all your requirements. We offer protected and economical warehouse solutions for all your storage necessities. So whether you're looking for short-term or long-term, in all the conditions we can be an ideal choice for you. Aakansha packers and movers offer the top quality warehousing service.
As one of India's inventive self-storage establishments, we have a wide range of storage capacities to meet your requirements and overextend your expectations. Furthermore, we furnish the most economical storage facility, So by choosing our warehousing services you can relax from paying any unnecessary charges for storing your belongings. Hence, if you want to experience the most reliable warehousing facility, Choose Aakansha packers and movers in Bangalore. We pride ourselves on delivering the best storage and warehouse services across the country. Today, we are at the top of this packing-moving and storage industry with the help of our top-notch services.