Best Packing & Unpacking Services In Bangalore
Moving from one location to another is not an easy task because it needs lots of experts and experience to accomplish the process. Hence for this, finding the right packers and movers for your purpose is a crucial feature. Because they assist you in completing the task without any hassle. In addition to this, before the execution of the move, ensuring the proper packing becomes very crucial because it determines the security and well-being of the assets. In short, packing is considered to be the most paramount stage of the shifting but unpacking is no less than that. It also needs lots of care and expertise to complete the entire procedure without a single damage or loss.
Hence, you need to hire the best packing and unpacking services in Bangalore. Thus, if you are looking for the best and most affordable packing and moving services in Bangalore then you must start your moving with Aakansha packers and movers in Bangalore. Being renowned packers and movers in your area we have served thousands of clients across Bangalore. We have a team of professionals who are well-skilled and they can meet all your essential. They can make your move a smooth and easy process by offering the most secure packing and also unpacking services.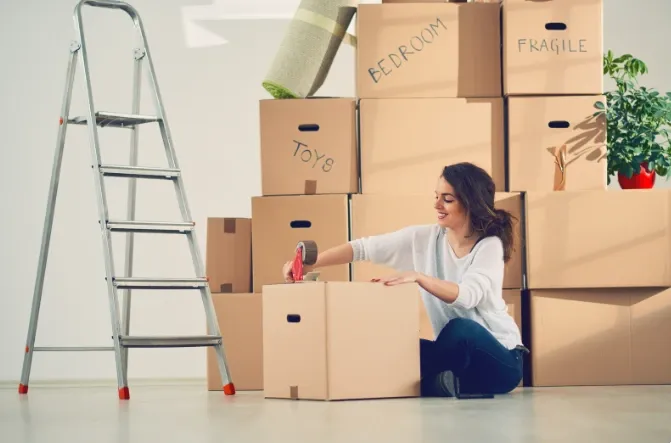 Why Do You Need To Hire An Expert Packers & Movers?
When you hire an expert packer and movers, the first benefit that you acquire is to ensure the safety of your assets. No matter whether you are moving to a locality or across the city they always help you to accomplish the entire procedure without any hassle or damage. As you know while moving from one location to another the risk of property damage is very high. Hence to avoid the risk you need to hire an expert because by hiring them one can avoid the risk of damage through appropriate packing and unpacking techniques. These tenet controls are particularly right for all your asset's security. Because professionals knew exactly how to give the best approach to particular things to ensure their safety.
Aakansha Packers and Movers in Bangalore can be an ideal selection for packing and unpacking services. They utilize top-quality packing materials to ensure the safety of the items. In addition to this, they have a group of experts who are serving for years in this industry. Our professionals also have the expertise to find all of the materials that you may need to box up your items.
Why Choose Aakansha Packing & Moving Services In Bangalore?
When you choose Aakansha packing and moving services in Bangalore, you must be assured that you will get the best assistance like never before. We have a group of experts and experienced staff members who are serving in this packing and moving industry for years. Also, when you choose our services, you can access all your essentials on a single platform. We utilize high-quality packing materials to reduce the risk of complications and damage throughout the entire procedure.
Aakansha packers and movers is a leading moving firm in Bangalore where you can get top-notch packing and moving services. Additionally, once you make a packing, moving, or unpacking contract with us, we take the entire responsibility to accomplish the process in the best way possible. Our professional team guarantees that your items will be packed up and unpacked under proper supervision and observation so that your valuable belongings must be secured.
Hiring Aakansha packing and unpacking service can minimize the disruption during the move. Additionally, we actually understand the value of time hence we always accomplish the tasks in such a way so that they can be completed in the given period without getting late. A move requires you to make a lot of decisions and proper management. But in all of them making the right decision to choose the right packers and movers for your purpose is crucial. Therefore, if you are in search of the most reliable and trustworthy packers and unpackers or packing and unpacking services in India or Bangalore then Aakansha packers and movers in Bangalore is the first choice for you.